Are you interested in taking advantage of Global Entry to quickly move through international airports? Look no further! This blog is here to provide you with a step-by-step guide to the Global Entry application process. Follow this guide to make sure that you have all of the necessary documents and information ready so you can breeze through international airports with ease.
What Is a Global Entry Application Program?
Global Entry is a program designed to expedite the customs and immigration process for pre-approved, low-risk travelers entering the United States. It is a great option for frequent international travelers who want to save time at the airport. In this step-by-step guide, we will walk you through the Global Entry application process.
Eligibility Requirements for the Global Entry Application Program
You need to determine your eligibility before applying for Global Entry. To be eligible, you must be a U.S. citizen, a lawful permanent resident, or a citizen of one of the following countries: Argentina, India, Colombia, Germany, Panama, Singapore, Switzerland, South Korea, Taiwan, the United Kingdom, or Qatar. You must also have a clean criminal record and be in good standing with all government agencies and you will need evidence of this if you apply from a country outside of the USA.
Step-By-Step Guide to the Global Entry Application
The government process can be complicated and long and their application form is also littered with jargon. You can apply using Trusted Traveler Forms to make the process fast and easier. There is an additional fee for this service of $139.99 for application checking and processing.
Follow the steps below to apply directly without assistance from Trusted Traveler Forms:
Step 1: Create a Trusted Traveler Programs (TTP) Account The first step in the Global Entry application process is to create a Trusted Traveler Programs (TTP) account. To do this, go to the official TTP website and click on the "Apply" button. You will be prompted to enter your personal information, including your name, date of birth, and contact information. Once you have completed the registration process, you will receive a confirmation email.
Step 2: Log in to your TTP Account After creating your TTP account, log in to your account and select "Global Entry" from the list of programs. Click the "Apply Now" button to start the application process.
Step 3: Complete the Global Entry Application The Global Entry application requires you to provide detailed personal information, including your employment history, travel history, and criminal record. You will also need to provide your passport details and answer questions about your eligibility for the program. Make sure you provide accurate and complete information, as any errors or omissions may delay or even result in the denial of your application.
Step 4: Pay the Application Fee After completing the application, you will be required to pay a non-refundable application fee of $100. The fee can be paid using a credit card or debit card. Once the payment is processed, you will receive a receipt.
Completing the Final Steps of the Global Entry Application Process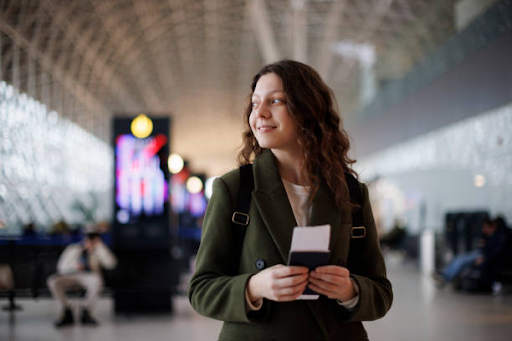 You need to keep checking your TTP profile for notification of Conditional Approval. Typically, this can take up to 6 months. CBP will email you when you have reached the Conditional Approval stage, but these emails are easily missed and may go to your spam folder. Conditional Approval means that you have been pre-approved for the program but must still attend an interview to complete the process.
Once you have your Conditional Approval Notification you need to follow the steps below:
Step 1: Schedule an Interview with a CBP officer. You can schedule your interview at any of the Global Entry enrollment centers. You will need to bring your passport and any other required documentation to the interview.
Step 2: Attend the Interview where a CBP officer will ask you questions about your application and your travel history. They will also take your fingerprints and photograph. The interview usually takes around 15-30 minutes, and you should arrive at least 15 minutes early to allow for any additional paperwork or processing.
Step 3: You will be told at the interview if you are approved for the program, however, you should also check your TTP account for the official notification letter.
Step 4: Receive your Global Entry Card in the mail. The card is valid for five years and can be used to expedite your entry into the United States. Make sure you keep your card in a safe place and bring it with you every time you travel.
Step 5: When you book a flight, be sure to add your PASSID (membership number) into the section for Known Traveler Number (KTN). This way you can use the TSA Precheck lanes every time you travel. This will enable you to skip the lines at security at most U.S. airports.
Frequently Asked Questions
Below we answer some of the most common questions about the Global Entry application process:
How Can I Check the Status of My Global Entry Application? 
You must keep checking your TTP account to see if you have a Conditional Approval notice. You will receive an email from CBP who runs the program, however, this could go to your spam folder so you should check your account every month to be sure you don't miss this.
What Is the Cost of the Global Entry Program and Is It Refundable?
If you apply directly with CBP, the cost to apply for Global Entry is $100. This fee is non-refundable and must be paid at the time of application. If you apply using Trusted Traveler Forms there is an additional fee of $139.99, which is refundable.
How Long Does It Typically Take?
Getting to the Conditional Approval stage can take anything from a week to six months – sometimes longer. This is a government security program and all applicants are checked with a variety of government agencies. This often takes time. 
Once you have Conditional Approval you must schedule an interview and this again can delay the process. Some enrollment centers are heavily subscribed and do not have any free appointments for months. If this happens, you can do one of two things; keep checking back to see if there is a cancelation or get an interview on arrival from your next foreign trip. All you have to do is return to the USA and follow the signs for CBP Enrollment on Arrival. Be sure to take your Conditional Approval letter with you and any requested documentation.
How Can I Renew Global Entry?
You can and are advised to renew your membership up to one year in advance of its expiry. Your membership lasts 5 years and any unused time will be accredited towards your new membership. 
You can renew online with Trusted Traveler Forms or you can apply directly with CBP. If you apply directly, you will need your PASSID and TTP login details.
Conclusion
In conclusion, the Global Entry Application Process can seem like a daunting task, but with the right information and guidance, it can be completed in a timely and efficient manner. By following the steps outlined in this guide, you can ensure that your Global Entry application is successful and that you can make the most of the many benefits that come with the program as well as save time and hassle at the airport and enjoy a smooth and stress-free travel experience.